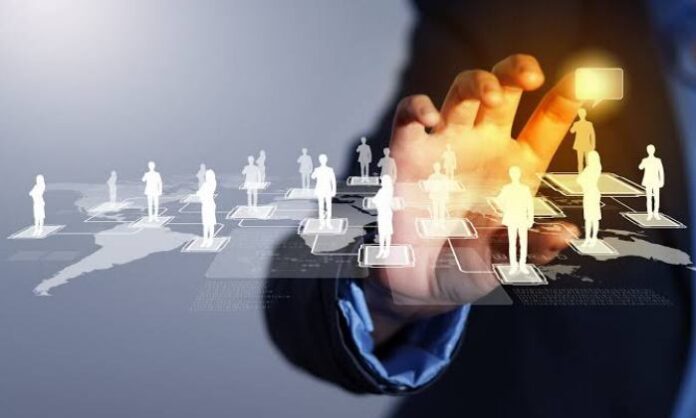 In today's technologically advancing marketplace, the face of HR is often a portal into the entire organization. Most start-ups and well-established organizations have already adopted advanced software solutions, dramatically changing human resources management practices. These advanced processes help businesses cut costs and improve their services provided. Industry experts say companies that have begun to adopt sophisticated human resources software solutions outperform those competitors who do not.
Businesses are seeking to streamline their HR processes to reduce administrative burdens and costs. Plus, improving services and providing employees and managers with real-time information has become crucial for all HR administrators. They also need access to accurate metrics to help decision-makers manage their workforce more effectively.
As most organizations automate their basic HR administration processes, simple automation solutions can no longer assure a competitive advantage for your organization. Instead, you must use a robust technology to transform those HR practices and stay ahead of competitors. Due to this, many organizations seek HR teams to be more technology-based and implement the right advanced technology practices to achieve improved outcomes.
The term electronic, human resources (EHR) describes the transformation of HR processes with an advanced technology solution. Implementation of an EHR solution ultimately changes the way HR professionals manage their daily tasks. Besides mastering these necessary traditional skills, HR professionals will also be able to apply their new knowledge via technology solutions to help improve the organization's processes and ultimately the bottom line as well.
In this article, we discuss the integration of software, hardware, and business processes which are used to implement HRMS software effectively. With robust HR solutions, HR teams can provide broader service for employees and customers, meaning more relying on old technology or outdated practices.
Recruitment Module
A recruiting module helps businesses attract a more diverse applicant pool and allows them to recruit the right candidates at the right time. Companies should begin to integrate recruiting modules to help improve hiring efficiencies while also reducing costs. Recent research revealed that online recruiting cycle times are cut by more than 20% while lowering the recruitment overhead costs by more than 90%. With an electronic recruiting system business can conveniently reach applicants, regardless of location, and increases the quality and quantity of great applicants for available positions.
A recent study stated, most job seekers show less interest in joining firms with no implemented advanced technology with dynamic recruiting websites. Potential job seekers use the company job portal to learn about job vacancies, promotion opportunities, work culture, and much more. So, investing in an efficient recruiting module is necessary to establish, communicate, and expand brand identity. By making the recruitment process more convenient and streamlined, businesses can reach out to those applicants who are actively looking for job opportunities. Plus capitalize on those job seekers who choose to apply due to the ease and simplicity of using.
The recruiting module helps businesses quickly release job vacancy advertisements, manage applicant resumes, administer documents, schedule interviews, etc. It provides several other key features within the Application Tracking System (ATS), Application Sorting System Integrated Workflow Management System, and more to speed-up the process.
Compensation Module
For any organization, compensation should be one of the first areas of focus when thinking about a transition into automation. Almost all companies use technology to automate their payroll management processes. This type of compensation module provides more features than a simple automation solution will. It helps HR managers design, implement, and administer compensation policies across the whole organization.
The software streamlines the entire compensation process, allow you to plan compensation strategies, track employees' compensation history, allocate necessary costs, set incentives, and bonuses to provide decision-makers with accurate information on these decisions. Per a recent survey, more than 60% of organizations have begun using electronic compensation systems to manage their payroll and other internal processes.
Compensation modules centralize both internal and external salary and compensation information, allowing the HR department to access it anywhere at any time. This data can also be incorporated into sophisticated compensation policies to better plan and manage the costs associated with those incentive programs. With accurate information and better compensation plans and execution, businesses can quickly gain complete control over expenses.
Inequality or perceptions of unfairness in compensation can negatively impact the productivity of the organization. Compensation modules allow employees to check their salary information quickly and helps them gain valuable knowledge and insight into external salary data and understand how their pay scale fits within the marketplace. This knowledge stimulates the organization to keep its payroll structure up to date with industry standards. Finally, companies can quickly identify inadequate pay structures and modify compensation packages to attract potential applicants and retain top performers.
Benefits Module
Benefits administration modules help the human resources team assemble and manage all benefits provided to employees. Although companies' services vary, the most common service includes disability and some life insurance, wellness plans, maternity leaves, paid time-off, retirement accounts, and much more. The benefits offered by these companies are an expensive component of the employees' total compensation.
Experts state that benefits can cost up to 43% of employees' wages and salary. With the continued growth in health care and pension plans, employee benefits continue to grow as well.
With an integrated HR software, most organizations allow information to be available for employees to review. Providing every detail ranging from health benefits to pension contributions, emergency action plan programs, leave information, vacation scheduling, and more. The software communicates benefits information to each employee while allowing them to check and manage their benefits online.
A benefits module streamlines the benefits selection and administration process while at the same time reducing the costs associated with delivering the data. It will enable employees to access benefits information and empower them to manage their benefits.
Absences and Leave Management
When it comes to leaves and absence, every company will have its own unique rules and regulations, and a time and attendance module should seamlessly work per the company's policies. HR administrators can automate everything from sick leave, paid time-off, and other leave schedules with the capabilities of this module.
Employees can directly check their leave balances and apply for time-off through their self-service dashboards whenever needed. Manager or approvers of time-off will have the ability to approve or reject employees' leave requests and provide instant feedback, all from a single interface. Although features available in these modules will vary from software to software, the most common features of a solution are configurable fields like leave types, company policies, holiday lists, customized approval workflows, and real-time reporting.
Time and Attendance Module (T&A)
Businesses need to track their employees' attendance and working hours to pay them accurately. A time and attendance module help companies to track employees' attendance, biometric information, actual working hours, and overtime hours. The T&A module's most common features include time tracker, overtime tracking, rounding rules, and exceptions, clock in/out, biometrics, attendance tracking, and more.
HR Analytics Module
The analytics module integrates with other HR modules to gather real-time data and generate accurate reports and critical insights. These reports provide HR managers with the necessary information they need to build better strategies and helps them enhance the performance of the entire organization. With this data, companies can improve hiring practices to automate tasks and improve the employee experience, thereby increasing retention rates.
Performance Management Module
Monitoring the performance of each employee is vital to improve the company's productivity. The performance module enables businesses to track and monitor employees' performance throughout the year. You can automate the collection of employees' performance data, monitor employee work habits, and deliver performance appraisals all from a single interface. The lag between employees' work-related activities and performance feedback is a crucial challenge of many performance appraisal processes. By accessing real-time data, managers can analyze employees' performance and provide instant feedback about any issues that arise. Those employees will be able to see the feedback provided by their managers from the self-service dashboard.
As the system automatically captures performance data, managers no longer need to focus more on analysing behaviours or attitudes of employees. The performance averages will be calculated with correct predetermined metrics and measures the performance feedback will be generated automatically and sent to employees. Therefore, managers can spend more time on more productive tasks, such as mentoring and training employees, rather than working on data collections and completing forms.
Manager's evaluations are often influenced by their most recent observations on an employees' daily performance. However, this can be mitigated by comprehensively evaluating the accurate performance data of the entire review period. You can also link performance data to other HR information such as compensation and bonuses, training opportunities, development plans and much more.
The Bottom Line
Businesses should invest in integrated HR software solutions like SutiHR to automate and streamline processes. There are numerous solutions available in the market, offering unique sets of features and functionalities. This makes it more complicated for businesses to choose the best solution for them. Analyze your existing policies to find the pitfalls of the current process and check which features you need to eliminate them. Accordingly, choose a solution that offers you specific features and comes at a reasonable price. Also, consider various other features such as easy integrations, the total cost of the software, and hardware equipment which is required to run the software effectively. With agility, compatibility, and flexibility while deciding on an integrated HR solution.