The need for a strong and reliable power backup system in Indian households is growing by the day. With the unbearably hot summer season at its peak, the number of power outages starts to increase. It causes all of our electrical appliances to stop their operations, causing the entire household's work to come to a halt. 
Power backup solutions such as inverters are required for uninterrupted electricity in Indian households to address this issue and keep our lives on track. But to understand what kind of inverters and features in inverters to look out for, let us first understand what an inverter is.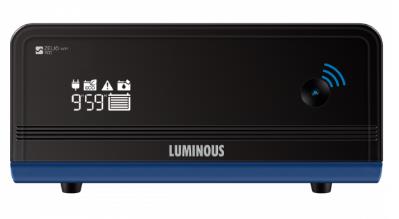 What Is An Inverter?
Inverters are high capacity power units that give backup electricity to our appliances during power outages with the help of batteries. They convert direct current (DC) into alternating current (AC), which powers all electrical appliances. Inverters are available in a variety of types and capacities, depending on the buyer's specific needs.
The Indian market is no stranger to inverters. People have realized that having a good power backup system, such as an inverter, is critical in today's day and age. With this guide, you will understand the various features you should look for when buying the best inverter for your home in 2021.
So, if you are looking for advanced power backup inverters for your home, make sure to read on.
Best Features Of Inverters You Need For Your Home In 2021
1. LCD Display Screen
An LCD screen shows the backup time and battery remaining in your inverters in the case of a power cut. When inverters are equipped with an LCD screen, you can easily plan and carry out your activities, as the remaining charge is shown clearly on the screen.
2. Battery Charging Efficiency
When buying a new inverter for your home, getting a fast-charging battery type is important. Allows you to retrieve the full power backup generated by the inverter during the next power outage. Fast battery charging inverters are suited best for areas with more frequent power cuts. 
3. Smart Inverters
With the ongoing advancements in technology, all home appliances have become smart. Includes inverters, too. Inverters now come with smart features like Wi-Fi and Bluetooth connection. They can also be connected to mobile applications through Wi-Fi which gives real-time updates on the power backup of your inverters. 
4. Safety Factors
Safety is one of the key features to look out for when buying an inverter for your home. Manufacturers give safety factors the utmost importance in today's date. Therefore, getting inverters safe with an enclosed wiring structure is imperative, making it an ideal appliance for your family's safety.
5. Noise Technology
When buying new inverters, one of the things to keep in mind is to get one that offers noiseless operations technology. Having an extremely noisy inverter may turn out to be disturbing, making it more of a nuisance than an advantage for your home. Buying inverters with noiseless operations are advised to get maximum efficiency from the appliances.
We live in a world when it is nearly difficult to function without the numerous appliances and devices that simplify our lives. But, unfortunately, everything comes to a standstill the moment the electricity goes out in your house. If you don't have an inverter at your home, you'll be quite powerless in this circumstance.
Now that you are familiar with all the features you didn't know you needed in your inverters, you can start your search for the ideal one. Start by realizing your unique requirements and explore options from trusted and reputable brands like Luminous. They provide a wide range of power inverters at competitive rates with the best and latest features to cater to every homeowner's needs. So, head to their website and bring home your ideal inverter today!