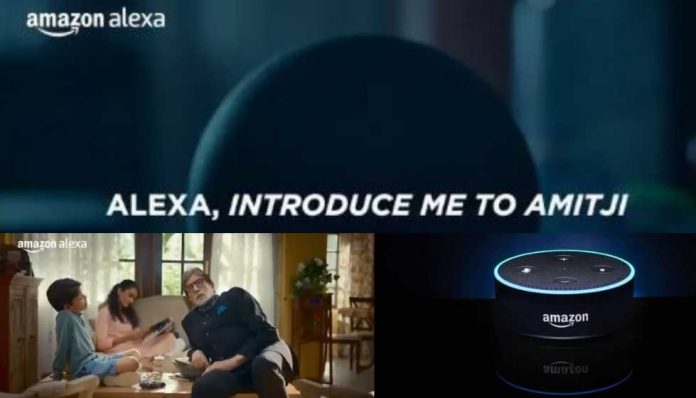 Amazon has obtained a significant movement in India by attaching its first-ever celebrity voice to Alexa. The voice of famous actor Amitabh Bachchan also known as Big B.
Big B voice is now available on Amazon Echo and mobile Alexa-enabled devices. Furthermore, this appears like an attempt to attract more users from India.
Amazon Alexa first rolled out a celebrity voice following in 2019 when Alexa could appear like Samuel L. Jackson.
Furthermore, the Amitabh Bachchan celebrity voice is available to buy at an initial INR 149 for the first year. Moreover, the general pricing is said to be INR 299.
Previously Amazon Alexa announced in 2020 about the Amitabh Bachchan voice on Alexa, but at the time, they not mentioned anything about pricing.
Users can attach Amit Ji voice to echo devices by tapping on Echo devices or holding the mic icon on the Amazon shopping app; right now, it's available only for Android users.
Follow it with the word "Alexa, introduce me to Amitabh Bachchan" to begin buying or interact with Bachchan's voice. The wake word "Amit Ji" can be utilised for additional interaction with the icon's voice.
Amazon maintains to have also included original and uniquely curated content handpicked by Bachchan. It incorporates stories from his life, a collection of poetry by his father (Harivansh Rai Bachchan), and more.
In extension, Alexa users can also request music, set alerts and get weather updates in Bachchan's signature style.
Can program not all assignments with Bachchan's voice. Assignments like shopping, general information, routines, smart home controller, skills, and more will yet be adopted by Alexa.
@AmazonAlexaIndia Tweeted, "If you've ever wanted to have a one-on-one conversation with @SrBachchan, I have a HUGE announcement for you. Now talk to Amit Ji every day, whenever you want, on your Amazon Echo and http://Amazon.in shopping app. Just ask, "Alexa, introduce me to Amit Ji." #JustAskAmitji