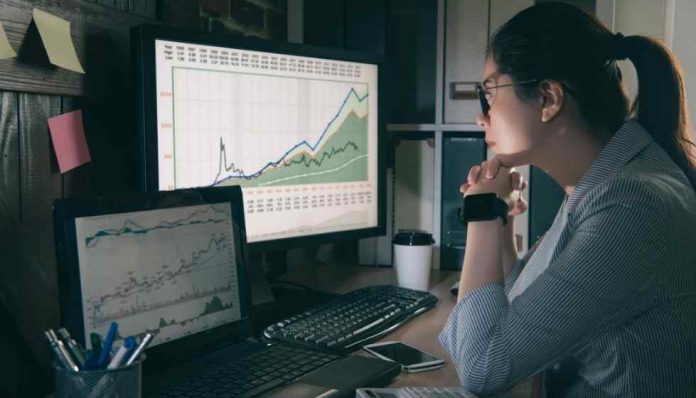 These days, industries rely on data to make essential business decisions, from developing new products to making new investments or the type of customers to target. Also, they are using data to spot inadequacies and other business issues that need to be taken care of.
In these industries, the major role of a data analyst involves assigning numerical values to these essential business functions so that the overall business performance can be analyzed and compared over time. However, the job of a data analyst involves knowing how to use the data in the interest of the industry rather than simply looking at the numbers.
Data analysts are in high demand these days. This is evident from one of the recent reports released by IBM, which states that by 2021, there will be over 2.7 million job openings for professionals skilled in data, and advanced data analysts will be accounting for around 40% of the jobs requiring a master level degree or higher.
In case if the job of a data analyst seems lucrative to you, and you are looking forward to having a data analyst job in Mumbai, you can consider taking a data analytics course in Mumbai for more professional knowledge.
With the help of this article, we will help you take a deeper look at the job description of a data analyst, major requirements and salary.
Primary Responsibilities of Data Analyst
The responsibilities of data analysts depend largely on the type of organization they are associated with. The primary responsibilities of a data analyst involve to:
● Look after the design and maintenance of data systems and databases, which majorly includes fixing errors in coding and other data specific problems.
● Mine data from primary and secondary sources and then arrange data so that humans or machines can easily interpret.
● Interpret data sets using statistical tools and pay specific attention to present trends and patterns useful for diagnostic and predictive analytics.
● Exhibit the significance of their work in the context of local, national and international trends that will impact both their organization and industry.
● Draft reports for executive leadership that will adequately present trends, patterns, and predictions utilizing relevant data.
● Collaborate with engineers, programmers, and organizational leaders to recognize opportunities for process enhancements, suggest system improvements, and make policies for data governance.
● Prepare appropriate documents to enable stakeholders to understand the steps involved in data analysis and replicate the steps if required.
Typical Requirements for Becoming a Data Analyst
For building a career as a data analyst, you need to ensure that you have:
● A bachelor's degree in computer science, business information systems, economics, information management, mathematics or statistics.
● 2-3 years of work experience as a data analyst or in an allied field.
● Capability to work with stakeholders for assessing potential problems
● Capability to assess existing tools and databases and offer software solutions.
● Expertise in methodologies and processes to manage large-scale databases.
● Knowledge of addressing and meta standards.
● Excellent written and verbal communication skills.
Data Analyst Salary
On average, a data analyst in India earns around ₹454,283 in a year. Let's look at the salary of data analysts based on their professional experience.
| | |
| --- | --- |
| Work Experience (in years) | Salary (in INR) |
| Below 1 year | ₹3,54,000 |
| 1-4 years | ₹4,42,000 |
| 5-9 years | ₹7,02,000 |
| 10-19 years | ₹9,34,000 |
| 20+ years | ₹20,00,000 |
Data analysts are in huge demand these days, especially in consultancies, firms offering financial services, and marketing agencies. After obtaining a relevant degree and work experience, you can easily advance in your data analytics career.