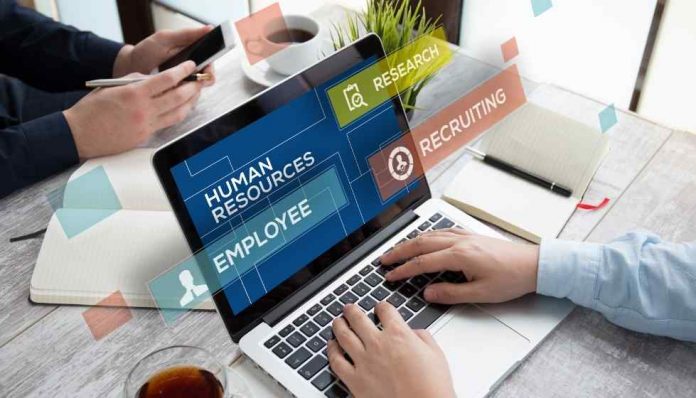 The human resources dashboard with well-defined KPIs plays a crucial role in any company's digital strategy, especially regarding the employee database. 
This tool makes it easier to obtain important information graphically and dynamically. Thanks to this dashboard, we can have a global vision of our company's current situation in a specific period.
Can develop this instrument of the HR department can create this instrument of the HR department easily and quickly using specialized software. Such is the case of Sesame, a computer program with many functionalities related to human capital management. 
With Sesame, you can have your business's entire human resources management system centralized. Thanks to the human resource dashboard and having it organized and updated, this will be very accessible.
Why Have a Dashboard in a Company?
A balanced scorecard can bring many benefits to your company, especially if it has key performance indicators. These benefits are summarized as follows:
The human resources dashboard provides a specific view of the company's operation. This is thanks to the fact that it covers many concepts and allows us to appreciate the different decisive variables in the correct functioning of a company.
Provides a global view of the company. The dashboard allows you to plan medium or long-term strategies and develop the necessary information to make correct decisions over time. It also allows us to avoid unwanted situations for employees and managers.
The KPIs that make up your organization's scorecard will give you a quick and accurate picture of the company's management. On the other hand, it also allows us to have a vision against the competition. In this way, it will be much easier to get threats and know where there is a problem to solve in time.
Essential KPIs in a Human Resources Dashboard
Before creating a dashboard in your company, you must answer the following questions:
What is the essential purpose of the company?
What do you hope to achieve shortly with the company?
What needs to be done to achieve these goals?
By answering these three questions, you will be able to define your company's mission, vision, and strategy. So you can determine the appropriate KPIs.
Also, design the ideal balanced scorecard for your organization.
Every Dashboard Must Contain the Following KPIs:
Customer indicator: This KPI allows you to know how customers should see you. Thanks to the fact that it will enable us to see the company's positioning concerning the competition. On the other hand, it also allows us to know consumers' brand perceptions.
Financial indicator: This indicator reflects the company's economic goal and measures how to get the most out of the investments. 
It also helps us monitor its ability to generate value and draw the ideal conclusions to maximize profits.
KPI of learning and knowledge. This indicator makes it possible to see the importance of education and training in companies to update and educate themselves. This allows them to evolve and perfect all their services.
Indicator of internal business processes. If you want to achieve the established business objectives, you have to maintain the ability to change and evolve.
You always focus efforts on people and technology, which is equal to your resources. In this way, said indicator provides information regarding the level of development of various business areas, studying the processes of innovation and productivity.
Use technology to create your human resources dashboard.
As we mentioned at the beginning of this article, you can obtain more advantages than you imagine through technology.
Currently, there is specialized software such as Sesame, for example, that allows you to manage many processes related to the human resources department.
The database of these softwares is incredible. Hosted in the cloud, you can access it from anywhere and from a smart device with a good internet connection. This allows you not to be enslaved to the office. Among its many benefits is knowing the digital personnel file in real-time:
Employee database synchronized in real-time. It allows you to add and modify the employee file, and this way will update it in real-time in its database.
Intuitive and complete employee file. Generate an entire personal file with the information you require.
The human resources database is accessible from the human resources dashboard.
File all the files of the employees belonging to your team in an organized way.
Human resources dashboard in real-time. You will be able to have the employee file quickly and always updated.