You've probably noticed Instagram's power and the various advantages that it offers for small businesses, from consumer complaints to an item going viral, leveling the digital competitive field between small and large firms. However, since it has been there for quite some time, there is a plethora of information on how brands may use it.
In this article, we'll show you how to use Instagram to boost your small business, from utilizing the platform's functions to specific suggestions for expanding your online presence.
Boosting your business online on Instagram is a thoughtful process that needs proper time and attention. Here are a few ways to help grow your small business using Instagram.
Setting up your profile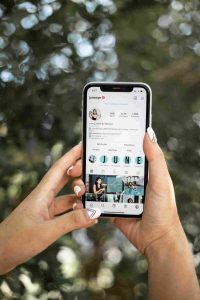 Take a look at your Instagram profile once you've set it up as a business account. New additions and settings are added on a regular basis, sometimes without warning. It's not a bad idea to see if you have any new features to check out.
Update the business types, times, location, a contact mode, and connect any service or product catalogs, among other basic vital business profile factors to consider.
2. Make your Bio More Effective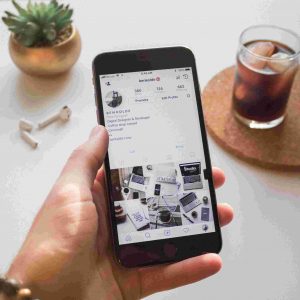 Is your bio image indicative of your company (or you)? Do you have a catchy way to describe your goods or services? Have you included a link on your site? Do you have any hashtags in your bio that may be clicked on?
Start by revising and optimizing your Instagram biography if you responded "no" to any of these above questions.
3. Take Advantage of the Single Link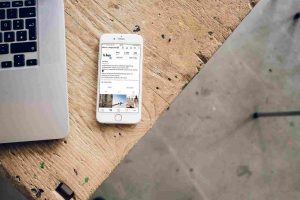 Social media influencers have been innovative with how to make the most of Instagram's single link feature. In posts, it's become usual to refer to your "link in bio," and use this link to serve up a homepage with a mix of new content and evergreen connections to your most significant product offering pages. Additionally, creating reels with trending hashtags is a way all influencers get ahead earlier on.
4. Put out Great, Original Content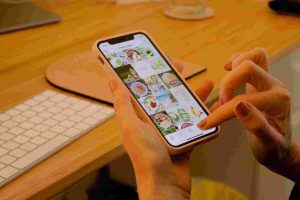 Instagram is a visual platform, thus catchy photos are essential. To grab the attention of the audience, you don't need to fly to Bali or make delectable pastries, but you do need to concentrate your efforts on creating distinctive, high-quality images that are elegantly selected and edited. Free photo editing software can give your photos a professional look that will set you apart from the crowd.
Establish a regular blogging schedule. People buy goods and services from companies that they believe in. Consistently producing outstanding content is a good strategy to create a relationship with potential clients.
5. Use Live and Stories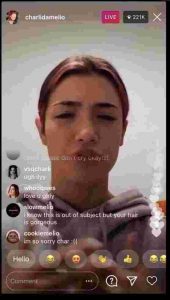 These two tools will help you bring your photos to life. While a picture is a quick image, Live and Stories can go further and give your organization the personality it needs. They also allow for engagement through polls and other tools that provide rapid input and make it easier to find links. Instagram used to delete stories after 24 hours, but it now has features to manage them on your profile.
6. Test the Power of Hashtags (#)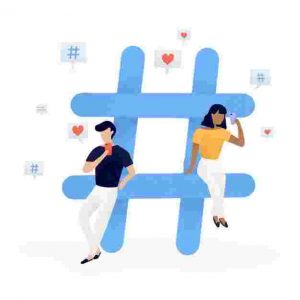 Consider hashtags to be road signs directing potential customers to your page. Hashtags organize and present content so that users may quickly identify content that is relevant to them. Engagement is higher for posts that have at least one hashtag than for those that do not. For maximum performance, use your industry's hashtags sparingly.
Research and choose the top 10 hashtags in your industry, then include them in each post as required. Other hashtag techniques are as follows:
Including a clickable hashtag in your Instagram profile is a good idea
To prevent overcrowding your image, use hashtags as the very first comment in your post
Use "big-hit" and more specialized hashtags
7. Use the "Save Post" Feature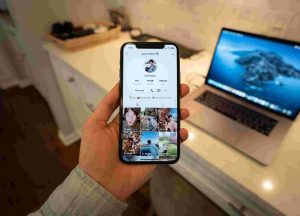 This isn't a public-facing approach, but it could help your small business's Instagram content marketing strategy. Instagram allows you to "save" a post and organize it into a category for later viewing. It is recommended, but not required, to establish categories. This feature can be used in a variety of ways for research and inspiration. Here are a few collection ideas:
What your rivals are uploading
You've found some great captions that could be used in future postings.
Customer feedback
Customer testimonials from both pleased and disgruntled customers are welcome.
Influencers who may have an impact
8. Use Highlights to Show What your Business is About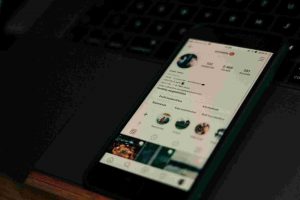 Instagram's Stories Highlights allow you to post even more information about your business. Highlights let you gather those Stories into an excellent source of evergreen content by displaying them on your account after they would usually disappear.
Begin with the fundamentals, such as:
About: A few posts regarding your principles, activities, and brand
Highlights as per location: If you have more than one place, explain about each one and provide images from each one
Customer feedback or social media posts: Repurpose customer feed postings or make a visual that promotes reviews from other sources
FAQs: Share information that is frequently requested by customers. You'll save time when replying to consumers because you'll be able to direct them to this page
9. Create Guides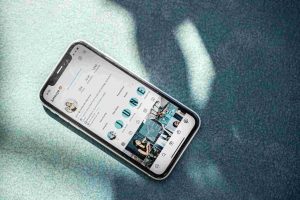 Guides, like Instagram Highlights, allow you to collect your favorite posts into a single featured piece of content. However, there are a few major differences. It's written in an editorial style, almost as if you're reading an essay. You can store pictures and posts from your own feed as well as other people's feeds.
Each embed has a caption field where you can provide more information about the product or venue you're promoting. Guides are fantastic for building a list of site recommendations, in addition to the suggestions already given in the Highlights section. They might be any of your locations or local companies that you endorse.
Conclusion
This list is a wonderful place to start when it comes to Instagram marketing strategies that small businesses may utilize to boost their presence on the social media platform. Adding strategies like using Stories Highlights and using Instagram Live on a regular basis can help you develop a good relationship with your clients.