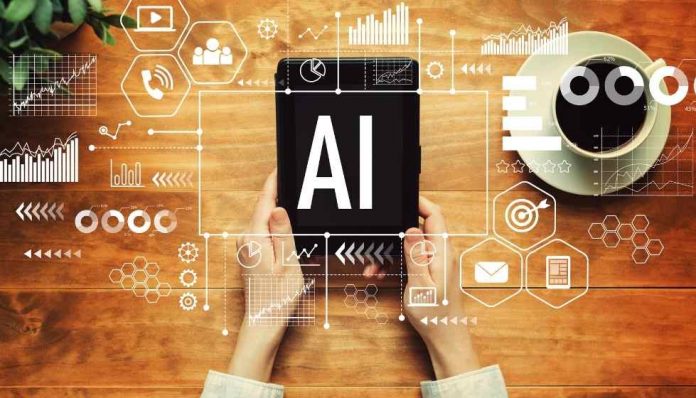 AI in digital marketing is already a reality, and according to experts, it has come to revolutionise the current paradigm.
Thanks to advances in Artificial Intelligence, technologies applied to each of the stages of the Customer Journey can be implemented to achieve quantifiable results in aspects such as increased customer satisfaction, decreased volume of interactions that reach agents, reduction of attention times, and the time attributed to the complaint, the absorption of traditional traffic, predictive prospecting on the web, the removal of lead acquisition costs, the increase in conversion and the reduction of shopping cart abandonment.
In the opinion of Noelia Romanillos, Sales Specialist Director Iberia, France, and North Africa at Genesys, there is no single type of customer journey, which implies giving importance to data.
From a marketing point of view, it will be necessary to design a unique experience and take it to all channels and in a single interface to have a global vision and 360º management of all the tracks that customers use to communicate with the company, that they feel it as theirs because they are part of an experience».
AI Applications in Digital Marketing
Some of the main applications of AI in the field of digital marketing are:
Predictive Analytics:
Companies can adapt to the user's needs, anticipating them to offer them the product or service they need when they are looking for it. Predictive analytics is based on algorithms, data, and machine learning techniques to determine the probability of something happening using historical data.
Content Creation:
Through AI, original and interesting content can be created using certain tools. They do so based on basic information and certain data. Several major media outlets use technology to create news and drive traffic to their website.
Content Customization:
With Artificial Intelligence, personalized content can be offered to each user automatically. 90% of the world's data has been generated in the last two years thanks to digitization, and the Internet is used more than before. 
This creates the need to develop more information, but this is of such magnitude that it would take people a long time to process it. Hence the need for Big Data and AI systems with infinite data processing capacity.
Programmatic Advertising:
Programmatic advertising uses AI to automate the purchase of ad space, making ads reach more specific population segments and lowering the cost of acquisition with greater advertising effectiveness.
Chatbots:
More and more companies are turning to them to offer effective 24-hour communication to customers. They allow managing many queries simultaneously with a high level of quality in this service and improving customer service.
Marketing Automation:
AI makes it possible to automate marketing thanks to human intervention, responsible for applying rules and determining flows. However, it is expected that these tools will soon be autonomous and adapt to users thanks to their profile and historical data.
Know the Reasons for the Purchase:
Knowing the causes of the investment is one of the advantages of AI, which allows you to improve marketing actions by knowing what works best. This knowledge is also very useful for understanding the best way to sell the product through customization and enhancing customer satisfaction.
Email Marketing: 
Several tools use artificial language processing to improve email marketing results, complementing marketers' actions. Therefore, it is a good complement to other email marketing strategies.
Web Design and User Experience UX:
Some tools apply AI to design web pages based on information provided by the user, generating good web results.
Product Innovation:
Thanks to the prediction of trends and better user knowledge, AI facilitates the creation for the launch of products and services.
Recommendations:
AI makes it possible to give purchase recommendations to users based on data such as purchase history, among other uses of this data.