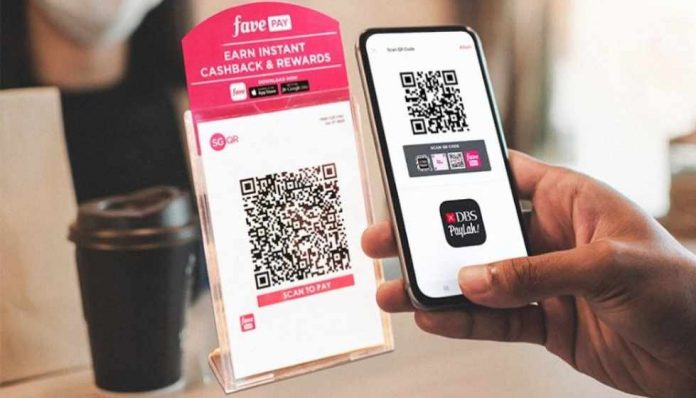 Think of all the places where you purchase a product or a service. Your nearest grocery store, mall you visit, cab you take, and even the street vendors around you, everyone has a QR code placed on their counters. It has become a common sight in the past few years, and the reason behind it is the increased inclination in people toward online payment apps. The pandemic and demonetization pushed people to try these apps, and when they started enjoying all the perks it has to offer, they never looked back! As a result, the number of users making online payments through a QR code kept increasing, and if this shift kept happening at a similar pace, it would soon become the most used payment method.
When almost everyone uses these cashback apps, businesses or brands have to offer this payment method to cater to their audiences. If you run a business and your buyer wants to pay through these apps, you better provide it to them than lose the customers. There are many other reasons why every brand should offer this payment option. Let us discuss some of the reasons for the same.
Why Should Businesses Make QR Code Payments a Part of Their Business?
Marketing Tool
QR codes are more than just a medium to make online payments. You can use them as a marketing tool to keep your customers glued. Buyers often look for cashback apps that give some money back on every transaction. It helps them save money on their total invoice value and is an effective technique to turn them into loyal customers. Use this as an opportunity and offer the cashback deal exclusively to those users who pay through the code. The offer will attract the buyers, and their chances to shop from your brand will increase significantly. Thus, it is the best way to promote your products or services and increase the chances of a sale.
Transparent Transactions
When every transaction happens online directly between two bank accounts, there is utmost transparency in the accounts. You wouldn't have to bother to maintain the record books or hire an extra workforce for the same. Every detail will be available in your bank statement, from where you can check any information at any time. This way, the user also stays assured that you are not trying to hide anything from them. Thus, transparency helps make a healthy relationship with the consumer and builds excellent brand credibility, which eventually shows up in your sales.
Meet the Demands
Another reason every brand should consider making QR payments a part of their business is to meet the increased demand of buyers. People have already switched to the UPI payment apps like Fave Pay, and they are no longer interested in making offline transactions. Hence, if you do not offer them what they need, they will shift to another brand. Understand that when every other business introduces a QR code payment option, the buyer has many choices. So, the brands will have to make the change and cater to the consumer requirements.
Real-Time Payments
These payments are quick, and the money reflects in the recipient's account within seconds. It means that neither you nor the buyer has to wait till the transaction completes, and there will be no queues in front of your payment counter. Everyone can scan the code at the same time, and all the payments will reflect without any fuss! It reduces the chaos around the payment counters. The best part is that nobody has to struggle for the change, as it is possible to transfer the exact amount from one account to another.
These are a few reasons every business should consider making QR code payments a part of their operations. If you own a business and haven't introduced QR codes into your payment options, it is time you think of making this change. The time is crucial, and with the pace with which people are moving towards this payment mode, you will be losing plethoras of customers if you do not make this change soon. The integration process is simple, and you do not have to struggle to get a QR. Simply find the app you would like to get associated with and get your unique QR payment code from them.