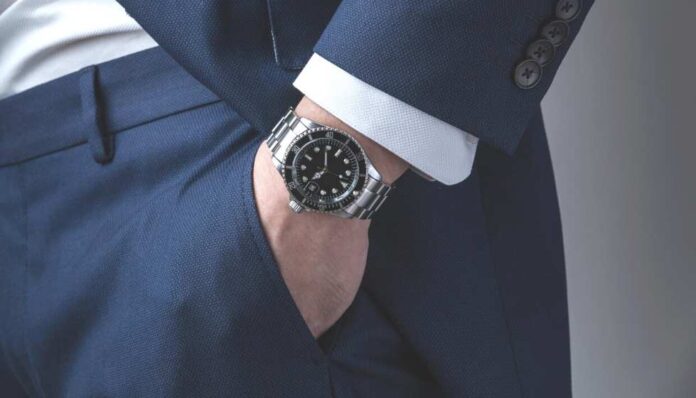 Are you ready to make a watch purchase? Well, let's slow down for a bit. If you are someone who believes that the analysis for buying a watch goes way further than, 'Wow, that's a good-looking watch!' Then you must bookmark this page. 
You will find a tireless variety of watches out there. Before you commit to a choice, you must think about your needs carefully and make sure you invest in buying the right watch for yourself. Wouldn't you agree?
One such timeless variety is the infamous 'Chronograph watches.' While many consider these to be a jumped-up version of a stopwatch, Chronograph watches are way more than just an upgrade as they pack multiple functions and have this sophisticated charm. After all, chronographs are synonymous with adventure. How so?
Maybe because they have been essential to the history of automotive sports, aviation leagues, and even space travel. Or, perhaps the fact that some of the worlds' most renowned celebrities from across industries love to flaunt their chronograph watches. Be it David Beckham, Paul Newman, Leonardo Di Caprio, Jennifer Aniston, or Elon Musk, everyone loves the timeless Chronograph watches.
So, if you too want to join this group of elites, we have listed five timeless and classic chronograph watches that you can choose from to add an extra 'oomph to your every day effortlessly.
Adventure Spirited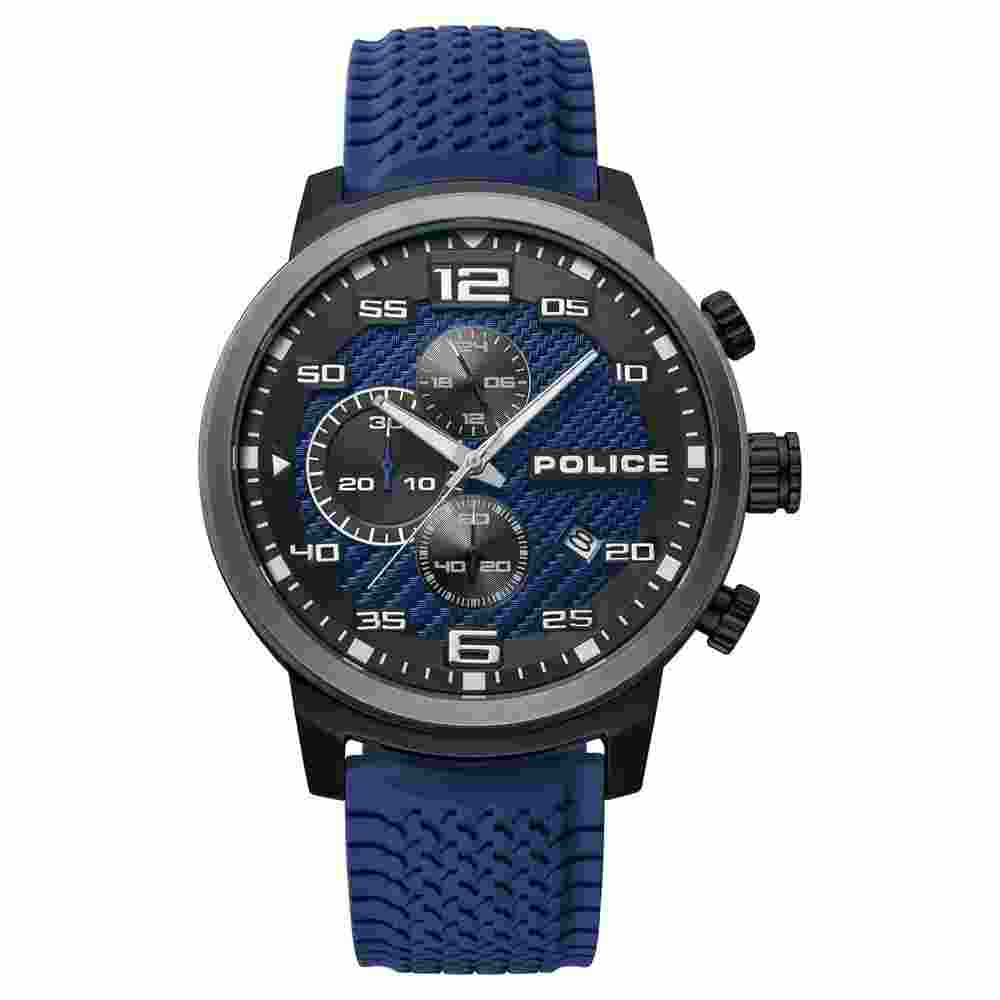 Police are known for their big, brash watches that are in sync with the adventure-minded needs. This blue dial silicone chronograph watch is amongst Police's latest creations that exercises function mixed with refined elegance. Featuring mineral glass with a buckle lock mechanism and quartz movement, this watch makes for a popular choice for those with an active lifestyle. 
Consider this Police watch as a quintessential sports chronograph. And, if you are looking for a handsomely distinctive look but not too showy, then this watch is made just for you. Add this to your collection and appease the adventurous side of you!
Modern-day Native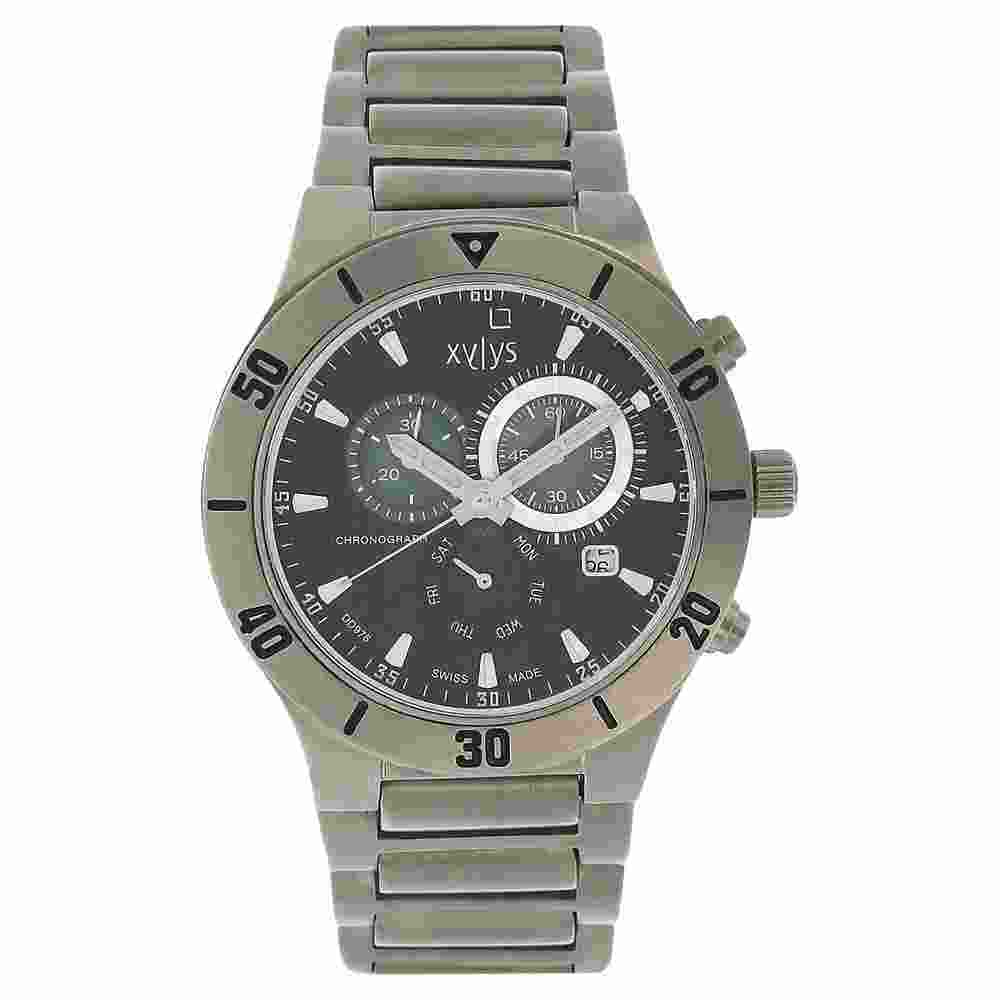 As far as pocket-friendly clocks go, this black dial strap watch from the XYLS collection is an ultimate find. Featuring a round and black-colored dial with grey-toned hands and 5 ATM water resistance, this titanium strapped chronograph watch operates on Swiss movement.
Also, the titanium strap in silver has a push-button clasp that delivers an around-the-clock comfortable fit. There's more! This stunning pair of chronograph watch also provides a three-year warranty to keep you perennially trendy! What are you waiting for? Go, get this modern icon for your wrist before it runs out!
Suave Aristocrats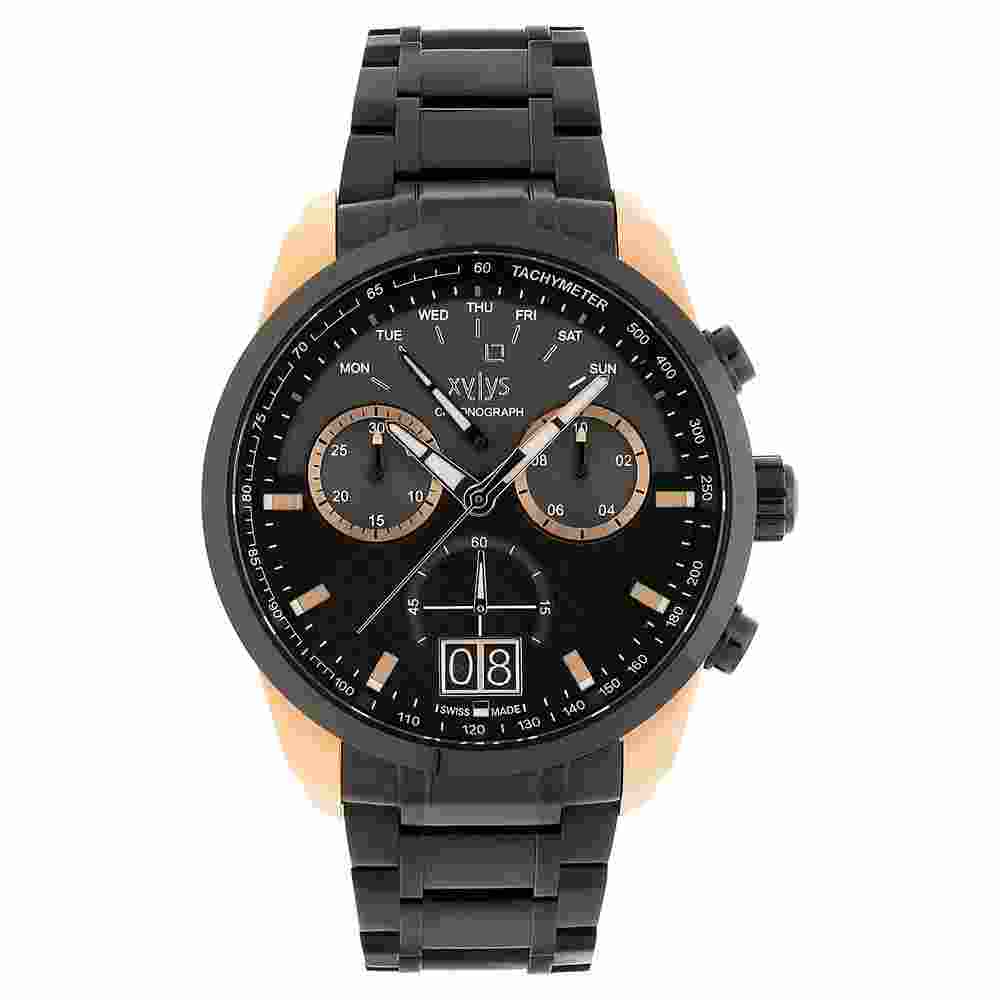 The most significant talking point about this Swiss timepiece with grey dial chronograph watch from Titan's XYLS collection. Why so? Apart from its rugged, sophisticated looks, the fact that it is powered by a Ronda 8040.N caliber movement chronograph holds up to 10 ATM pressures. It is backed with a Retrograde day indicator, ensures the delivery of unparalleled accuracy.
That's not all! The all-black dial with Sapphire crystal glass and stainless steel strap melds perfectly into each other and reveals durability, versatility, and affordability.
Space Savant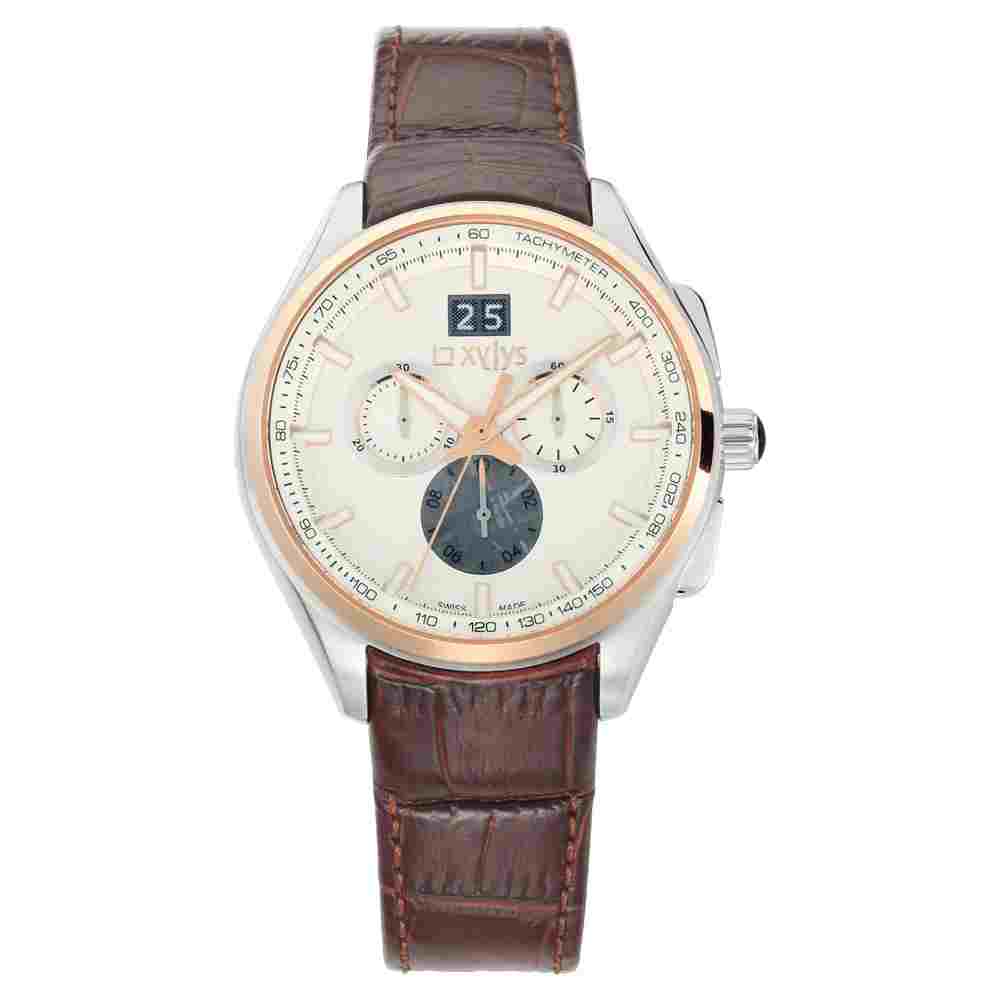 Say hello to a chronograph watch that has no frills or fuss anywhere but resonates pure elegance and craftsmanship!
This timepiece – Meteorite, from the XYLYS collection by Titan, offers a vintage look, no matter which way you turn it. Featuring an 'in-lay' dial crafted from the Muonioalusta Meteorite, this silver-dialed chronograph watch is an ode to the cosmos' mystic roots.
Besides, it is powered by a Swiss caliber chronograph that is made using surgical grade 316 stainless steel, and is adorned by a Sapphire crystal glass on top, to ensure that it stands the test of time—not sold yet? Remember that watching goes beyond clean, crisp looks as you'd be wearing a watch out of this world! Now, that is something special, yeah?
Minimalist Go-Getters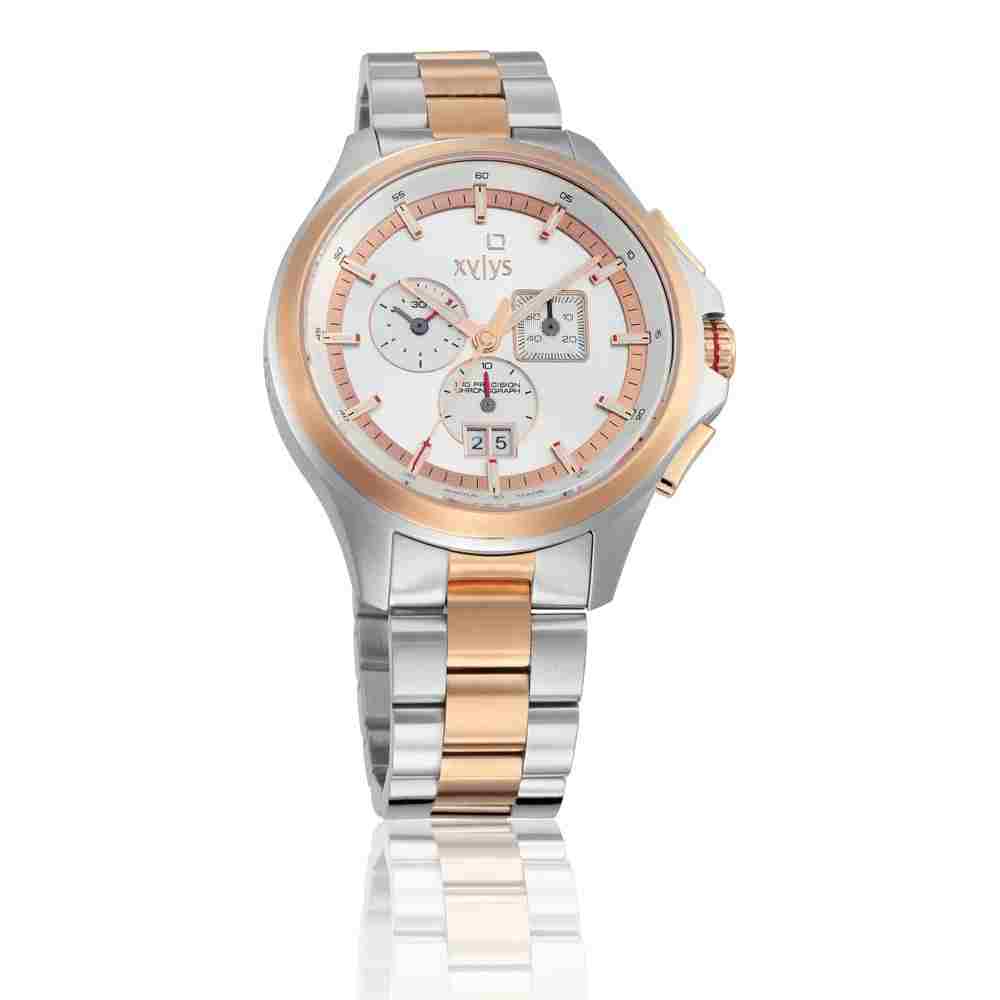 If you are a minimalist looking for the Holy Grail of chronographs, you need not look any further! This Grey dial chronograph watch from the XYLS collection by Titan will give you an edge that subtly showcases determination, class, and simplistic charm.
The vintage stylings of this chronograph watch with its utilitarian leanings make for an evergreen choice. Besides, being backed by the Swiss movement only adds to the reputation of this moodily enticing piece. No matter what you decide to take on, this watch will make it worth remembering!
We have done our job to guide your decision to invest in a timeless chronograph watch. But we understand having cold feet is a fact for many when investing in a premium watch. You got nothing to worry about! Remember to buy your favorite watches from reputable providers or sites that provide authenticity certificates for the watches.
One such place where you'd find a superior collection of premium watches from renowned global brands housed under one website is – Titan Watches. You can explore their dedicated website for watches and compare prices to find your next-new-favorite. Besides, they are known for delivering exceptional aftersales and customer service, which may only make your shopping experience better!