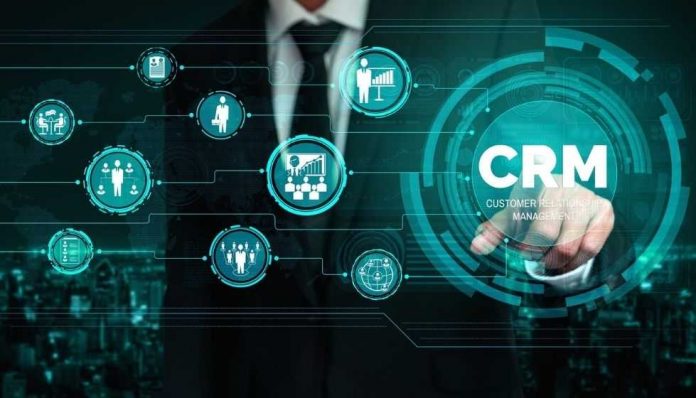 How to implement a CRM program in my company? When you introduce and implement CRM solutions, you need severe involvement from all relevant factors in the business. For example, directors, managers, internal or external consultants.
When looking at examples from practice, the most important thing when introducing CRM as a software solution is to make a firm decision. Why is so much emphasis placed on a firm decision when introducing software?
The most straightforward reason is that it is a long-lasting process. Therefore, the willingness and motivation of the participants must not be allowed to wane during implementation. Therefore, this reluctance is transferred to the lower structure of the company.
How to Implement a CRM Program
A clear goal is needed. This is the next factor in the introduction of CRM. Knowing what we want to achieve with our new software is necessary. The plan may be organizational, financial, or both.
When we talk about the organizational objective, we discuss centralizing data, clear procedures for sales, and similar details. The financial goal is to improve existing administrative processes and increase sales, payments, and profits.
All this is good as an introduction, but the question remains: how to implement a CRM program in my company? We will go through the basic steps of CRM introduction.
We need to be realistic with ourselves and others and objectively see where we are using CRM as a strategy in our daily work with customers. Much of the success of the implementation depends on this initial phase. If we don't work hard enough in this area, this full CRM implementation can go in an unintended direction.
Many companies are misled about CRM software and CRM strategy. If we don't use CRM as a strategy, the software itself won't help us much.
How to implement a CRM program in my company? It is imperative to see how our current customer relationship fits with the modern CRM strategy.
Determine the Objectives for CRM Implementation
When we determine where we are with the CRM strategy, the next logical step is to see what we want to achieve by introducing CRM as software in our company.
Whether it's a centralization of data or perhaps a 360-degree view of a customer, it can also be regular and systematic contact with a client, which helps us know their habits.
Goals can also be financial. For example, when we want to increase sales in the next year by 15%, we want to increase payments by 23%. The goal may also be customer satisfaction with our after-sales service, response time to customer requirements, and the like.
Critical People for the Implementation
How to implement a CRM program in my company? The success of the CRM software introduction will depend on the people who will lead the implementation. These people must be influential in the company, so employees must respect their authority. They are precise and systematic, and they should be an example of CRM as a strategy.
Budget and selection of CRM solutions
There are many CRM solutions on the market, some domestic and some international solutions.
The main rule when choosing CRM as a solution is that this CRM is within the company's budget.
When the correct one is chosen, the following elements are observed:
Is it compatible with your preferred mode of use?
Is it compatible with your type of use of the web, desktop or mobile devices?
If it supports customization or a product that cannot change.
Do you have a reporting module?
Do you have support, and if that level of support fits your needs?
Definition of the Implementation Strategy and Deadlines
This is one of the critical points of CRM implementation, and it requires careful resource planning and resource management. As you know, it is tough to organize many people who do the same thing and are well synchronized.
You also need to set deadlines. Likewise, employees should not be pressured to do something now but take the entire process seriously.
The particular problem is that you also have to coordinate with external colleagues—for example, people in the company who are implementing software and consultants.
Also included are colleagues from some third-party software companies that CRM needs to connect with.
Setting precise deadlines allows everyone to have their work area. Of course, everyone should be involved in determining the deadlines. Why? Because in this way part of the responsibility is transferred to them.
The Implementation Phases in a Time Frame
The implementation phases are closely related to the previous paragraph, but we can say that it will define them more closely.
Some of the most critical phases are defined below.
However, there may be many more depending on the complexity of the project:
Planning and projection phase.
Solution adjustment phase.
Test phase
Solution adjustment phase.
production stage
Solution adjustment phase.
Planning and projection phase.
Have you noticed that some phases are repeated? The planning and projection phases are one of the most important.
It includes some related phases, such as the evaluation phase when looking at the wish list that the customer has made.
The planning and forecasting phase comes back last for the simple reason that every software and CRM is a living thing and requires constant work on it.
The fact that you have successfully introduced CRM does not mean that you no longer need to work on it; on the contrary, you should constantly improve it.
The solution customization phase is also crucial and refers to the developers doing something according to your requirements. However, that is rarely final, and you always need a finishing touch to get the best product.
Deadlines are critical at this stage. If it's out of control, the project can take along. In the worst case, the complete implementation of the CRM solution can fail.