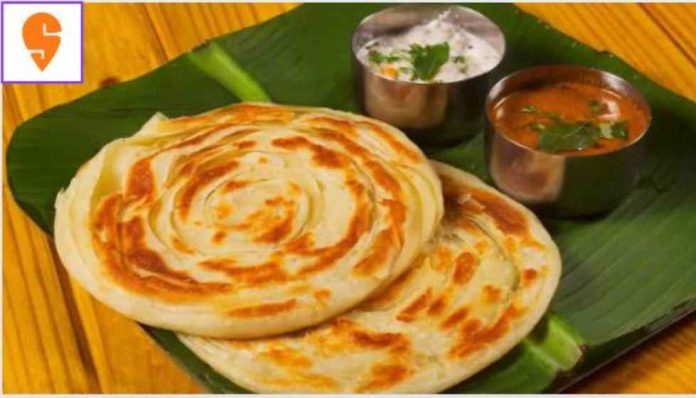 Kochi, also known as The Queen of the Arabian Sea, has endless things to offer you. In this major port city on the Malabar Coast of India, you will find something of your interest, irrespective of where your interest lies. Whether you are an art connoisseur, a lover of the history and culture of a place, a travel enthusiast, or a foodie, Kochi or Cochin will never disappoint you.
Kochi has an interesting history. During the late 1400s, it was considered a vital port city in the international spice trading market, attracting traders from Europe, China, and West Asia. Furthermore, this city in India's southern state of Kerala had a small yet thriving population of Anglo-Indians and Jews.
From extravagant cuisines to spectacular architecture, everything about Kochi is worth experiencing. The traditions of the Dutch, Portuguese, and English colonizers greatly influenced the city's general culture.
Kochi's Obsession with Food
Kochi has always been obsessed with food. And now, the city's delicacies are getting unleashed to the rest of the world, thanks to Kochi Muziris Biennale, an international contemporary art exhibition held in Cochin. So, if you are planning to visit the Queen of the Arabian Sea, here is a compiled list of foods you must try.
11 Top Must-have Cuisines of Kochi
1. Nadan Kozhi Varuthathu
Nadan Kozhi Varuthathu is a spicy chicken fry prepared with ginger, garlic, dried red chilies, and vinegar. This street food is one of the famous chicken dishes in Kerala. Nadan Kozhi Varuthathu is usually served as a side dish or a snacking option.
2. Pazham Pori
Pazham Pori is fried bananas that are a popular South Indian snack. You will find this dish everywhere in God's Own Country. The bananas are thinly sliced and coated in a flour batter. After adding salt, turmeric powder, sugar, and other masala mixes, the coated banana slices are deep-fried. You can eat Pazham Pori as a snack with tea. Some Indian restaurants even serve Pazham Pori with beef curry.
3. Kappa Boti
Kappa Boti is a popular dish among non-vegetarians and is a traditional dish in Kerala. It comprises cassava (a nutty-flavored root vegetable) and meat and is spicy in nature. Kappa Boti is usually served during monsoon in late-night street food stalls. You will love the experience of eating Kappa Boti in the rain, clubbed with a cup of black tea.
4. Chicken Shawarma
You may have already tasted this cuisine elsewhere, but try Kochi's unique Chicken Shawarma dish in this extravagant port city. Initially, Shawarma used to be prepared with mutton or lamb. But today, it is also available in other meat variants, including chicken, turkey, beef, or veal.
In a Shawarma recipe, the rotating skewer is loaded with salty or spicy chicken chunks and cooked and charred against a gas grill. The chicken is cut into thin slices as the skewer rotates. Shawarma is also a healthy and safe food option available in many street food stalls or Indian restaurants.
5. Thattu Dosa
If you are a dosa lover, you don't want to miss this one on your visit to Kochi. Thattu Dosa is not the usual paper-thin dosa variant. It is a thicker dosa style prepared with ghee and masala filling. Thattu Dosa is served with chammanthi (a kind of chutney) and is a full meal that is bound to touch your soul.
6. Kochi-Style Biryani
Who doesn't love Biryani? While you may have tried numerous varieties and styles of this mouth-watering cuisine, try the one from Kochi. The Kochi-style biryani is unique and different from other biryani recipes. It is made of long-grained basmati rice, perfectly cooked with mutton or chicken. In a perfect Kochi-style biriyani, the chicken will be moist and fall off the bone.
7. Fish Molly
Fish Molly is another unique Kochi meal that is a tasty and unique alternative to other fish curry dishes found in Kerala. It is a delicious and healthy fish stew meal cooked with coconut milk and spices.
Fish Molly or Fish Molee is a famous Kerala-style fish curry that has its origins in central Kerala. It has a mild flavor and is made of fish, coconut milk, black pepper, green chilies, chili powder, curry leaves, mustard seeds, and turmeric powder. You can club it with appam and bread.
8. Kulukki Sharbat
Kulukki Sarbath is considered a gift to the world from Kerala's seaport city. It is a local lemonade drink but with a little twist. The Kulukki Sarbath has loads of khus-khus seeds and is served after the seller shakes it vigorously. The name comes from this act of shaking – the word "kulukki" means "shaking" in Malayalam. The drink is usually served with crushed ice and is a popular summer drink.
9. Puttu And Kadala
Puttu And Kadala, also known as Appam and Stew, is a favorite dish for all Malayali people. If you visit a Malayali's home, your host will most likely serve this flavorful Puttu And Kadala curry combo for breakfast. The smell of the dish is tempting.
10. Idli Sambhar
Your trip to South India would remain incomplete without this plate of Idli Sambhar. It is a tasty and healthy meal, usually eaten during breakfast. This nutritious dish is made of steamed rice cakes served with spicy curry made of lentils, vegetables, and aromatic spices. A plate of nutritional, soft idlis with steaming Sambhar dal garnished with coconut chutney.
11. Payasam
Any meal would be incomplete without a mouth-watering dessert in the end. Being an Indian, you may have tried Payasam on various occasions, such as birthdays, festivals, traditional weddings, etc. Any Indian festival is incomplete without it.
Payasam, also known as kheer, is a traditional Indian dessert. It is a rice pudding made in almost all households in 'God's Own Country'. In Kerala, people prepare Payasam during the festival of Onam, and the Malayali version is made of rice ada, milk, ghee, and sugar.
Final Words
To conclude, Kochi's food can be rewarding for travelers willing to explore the city's cuisines and delicacies. Whether you visit some of the famous Indian restaurants in Kochi or hop from one street food vendor to another, the above list of dishes is a must-try. While you will love to visit the city's handicraft stores and stroll past the spectacular stretches of street art, don't forget to try some Kochi-special cuisines.
Read more: Food for Health: 9 Ways to Eat Your Way to Wellness in Chennai