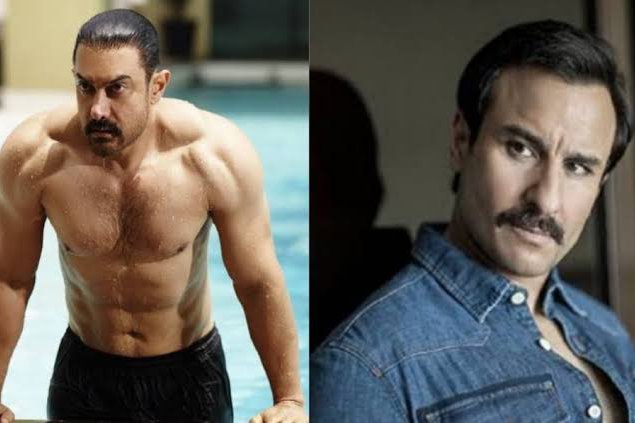 Vikram Vedha Hindi, which set out to be a huge hit in Tamil, is getting remade in Hindi with Aamir Khan and Saif Ali Khan in the lead roles, in Tamil Madhavan and Vijay Sethupathi played lead roles. 
Made on a budget of Rs 11 crore, Tamil Vikram Vedha went onto in Rs 50 crore from across the globe.
Vikram Vedha is a suspense thriller that proceedings with the subject of good and evil. The film turned out to be a tremendous blockbuster in 2017. It got a huge appreciation for its stylish making and the performances of the lead heroes.
Rumours of the Hindi remake of Vijay Sethupathi-Madhavan's Vikram Vedha keep surfacing on the internet. It was first said that Shah Rukh Khan desired to remake the film in Bollywood and play Vijay Sethupathi's role Vedha from the original version. But the film didn't emerge., Vikram Vedha Hindi.
Now, a new report has said that Aamir Khan and Saif Ali Khan are appearing together for the remake of the film.
Aamir Khan will perform the role of Vedha, a most-wanted criminal, and Saif will reprise Madhavan's role of a cop. The director duo Pushkar-Gayatri will direct the Hindi version as well, according to rumours.
This duo Aamir and Saif coming on screen after 18 years, earlier they two acted together in 2001 blockbuster Dil Chahta Hai.
Neeraj Pandey and Y Not Studios are getting together to produce the Hindi remake, which will go on floors towards the end of 2019. The film will be released in the first half of 2020.